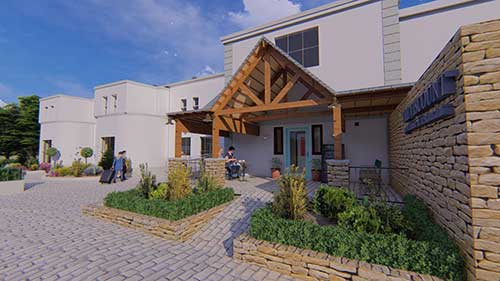 Located on the southern tip of Donegal's Wild Atlantic Way Bundoran has long been associated with hospitality and was in fact one of the first traditional seaside resorts in the country dating back to Victorian times,
Surrounded by a wealth of wild, rugged and spectacular scenery the busting resort offers the discerning guest the opportunity to enjoy the many facilities of the resort but also provides the opportunity to explore the hidden tourism gems of Donegal's famed coastline which stretches over 1200 miles.
Bundoran first gained prominence as a tourism resort back in 1777 when the Viscount of Enniskillen built the then Bundoran Lodge as his summer residence is a secluded spot just off the town's seafront.
The Viscount recognised that eleven back then Bundoran had tremendous potential and started a trend amongst his contemporaries as more and more of them discovered Bundoran,
Many visited the town to enjoy the seaside location and the associated health benefits – the spa's, fresh sea air and escape from city life and such was its popularity that Bundoran became known as the Brighton of Ireland.
This historic building exists to this very day and has now been restored to its former glory, blending in the old world charm of the building with all the modern facilities one would expect from a top class operation.
The Viscount
Known as The Viscount, this new addition to Bundoran's thriving tourism product offers a wide range of options to the visitor.
With its secluded location, the Viscount is located in the heart of the town and a less than five minute stroll from the town's famous beaches,
Comprising of 21 rooms, we offer a great selection of rooms suitable, all ensuite for families, couples, activity groups, or those who just want to relax and explore the county that had been named as the coolest place in the planet by National Geographic Magazine.
All rooms are fitted to the highest standards and include en suite bathrooms, flat screen televisions and tea and coffee making facilities,
Dating back to 1777 the Viscount Guest House has been splendidly restored to its former glory combining the best of the old and the new with the traditional Donegal Hospitality."
Stay with us
Rooms from €80 per night
Includes Breakfast, Free Wifi & Free Car Parking On Site
Viscount Guest House
Bayview Terrace
Bundoran,
Co. Donegal,
F94 CKF6