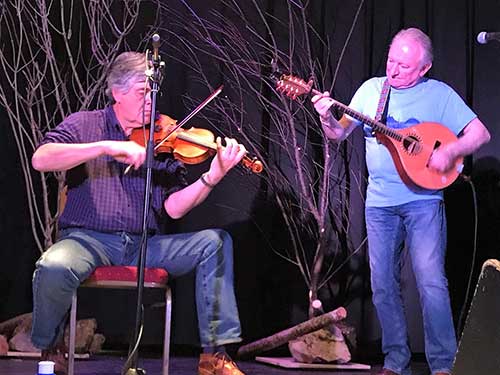 Whether you're visiting with family, friends or just travelling solo, there's a wide array of attractions and activities to keep you occupied in this idyllic seaside town nestled at the southern tip of Donegal.
The resort is well known for its music festivals and is often referred to as "Fundoran" by both the local community and visitors. Renowned as the "Capital of Country Music" practically every weekend in Bundoran offers a weekend of the very best of country music and features top acts such as Daniel O'Donnell, Nathan Carter, Robert Mizzell , Cliona Hagan and many more.
Indeed, the town is not just confined to the best of country music – it now plays host to the well established Sea Sessions Festival, a celebration of surf, sea, sand with some of the top international acts.
Frequent entertainers in Bundoran in the past have included Phil Coulter, Charlie Pride, Christy Moore to name but a few.
For lovers of the very best of rock music the nearby town of Ballyshannon hosts the annual Rory Gallagher festival attracting top musicians and visitors from all over the world with Bundoran a home away from home for this event.
Likewise, the traditional Ballyshannon Folk Festival has attracted thousands to this area which really is steeped in tradition
Throughout the year practically every venue in the town provides the very best of entertainment catering for all genres – contemporary, traditional, jazz, country and rock.

Stay with us
Rooms from €80 per night
Includes Breakfast, Free Wifi & Free Car Parking On Site
Viscount Guest House
Bayview Terrace
Bundoran,
Co. Donegal,
F94 CKF6